Past Projects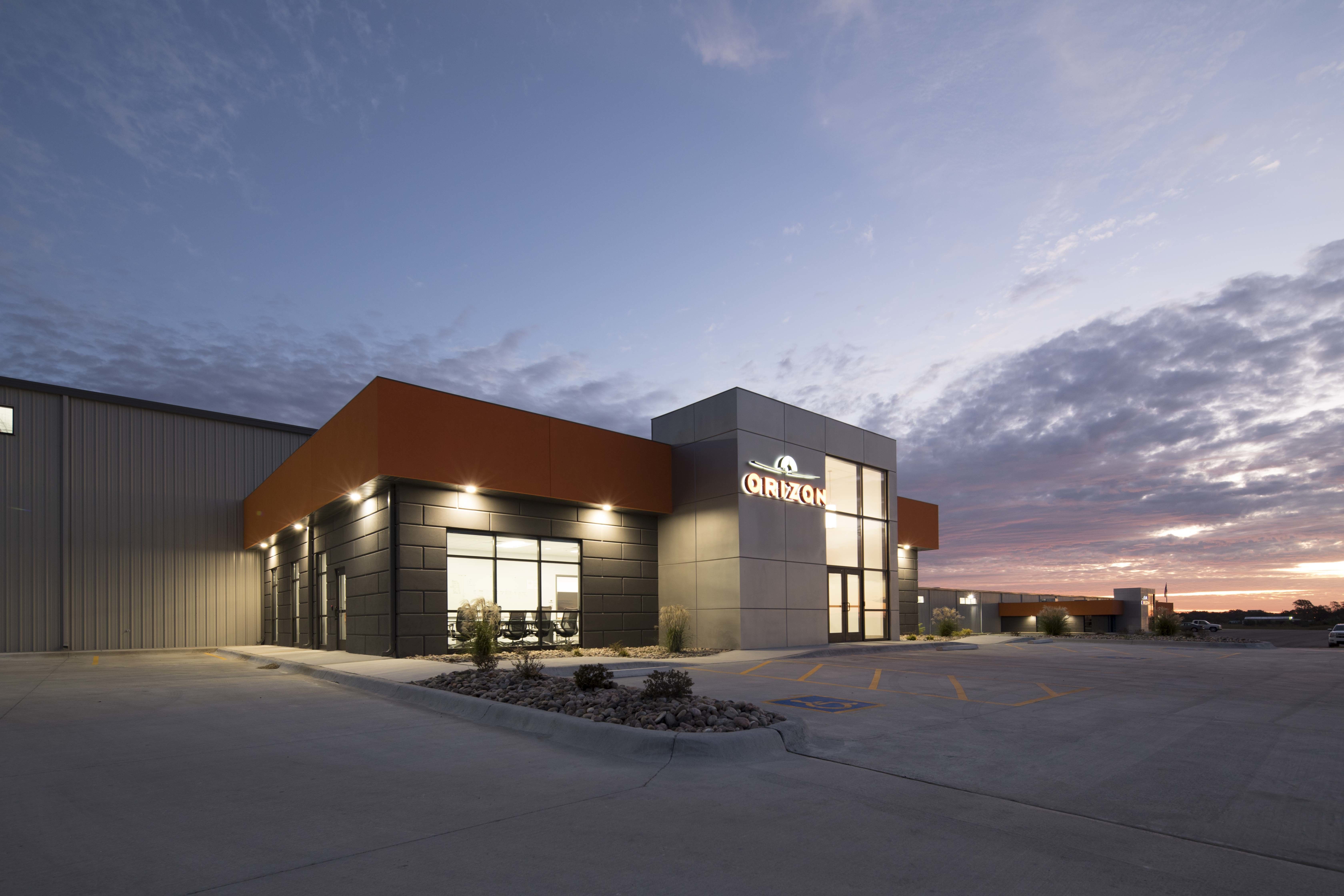 CHANUTE, KS /  JUNE 21, 2016 / Chanute was selected for the location of Orizon Aerostructures, which manufactures and supplies complex structural components and major sub-assemblies for leading airframe manufacturers.  On Monday June 20th, 2016 the Chanute City Commission voted 4-0 on the incentive package to bring Orizon to Chanute. Orizon has developed strong customer relationships by providing manufacturing expertise coupled with unmatched customer service.   Orizon provides exemplary service that has earned them the favor of some of the strongest Tier 1 and Tier 2 aerospace companies in the industry. Chanute was selected after rigorous bidding and site selection that included 49 cities in the Midwest. Orizon supplies complex structural components and major sub-assemblies for leading airframe manufacturers in the commercial aerospace, military fixed wing, rotorcraft, missile/ground support and general aviation industries. Orizon provides outsource solutions for leading airframe manufacturers, including: Boeing Defense Systems'; GE; General Dynamics; GKN;   Lockheed Martin; Lycoming, a Textron Company; Northrop Grumman; Parker; Spirit Aerosystems; and DMAC.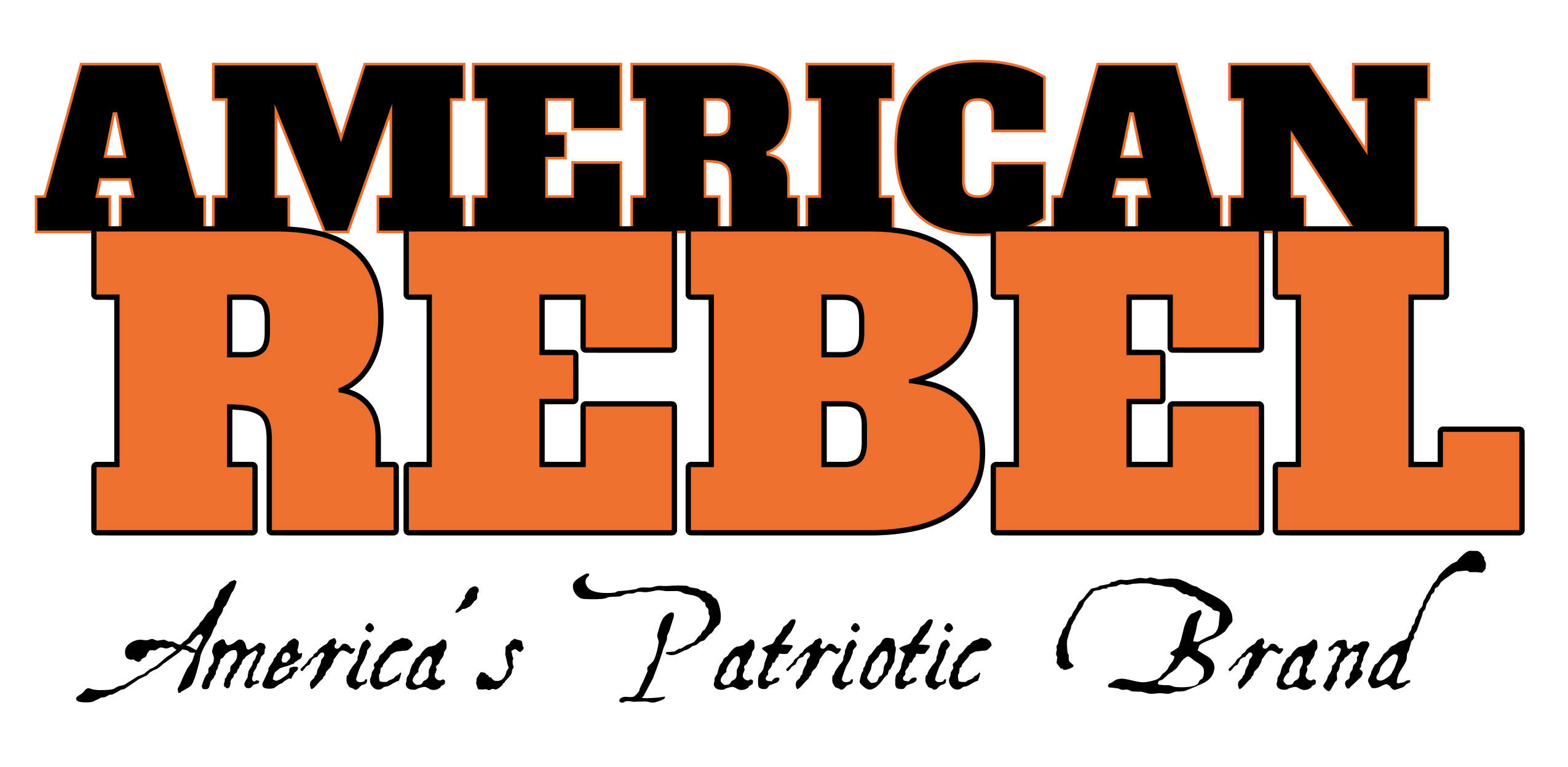 CHANUTE, KS / ACCESSWIRE / December 7, 2020 / American Rebel - America's Patriotic Brand (OTCQB:AREB) proudly announces the establishment of its own manufacturing facility in Chanute, KS. Company founder Andy Ross and Company advisor Stan Ross's father Bud Ross founded two legendary companies, Kustom Electronics and Birdview Satellite, in Chanute. Bud Ross's significant contributions to Chanute are memorialized by the city naming a street Ross Lane in the Chanute Industrial Park in honor of Bud Ross; and the new American Rebel facility is proud to be located on Ross Lane.
"It is fitting that American Rebel's new manufacturing facility be located on Ross Lane in Chanute," said Andy Ross, American Rebel founder and CEO. "Matthew Godinez from the Chanute Regional Development Authority and other family and friends have welcomed Stan and I back to Chanute and we couldn't be more excited about the future. Steve Small, who worked with my dad at Kustom and Birdview, will run the facility and Greg Tallent, a friend of mine from high school, will be Steve's right hand man and oversee the accounting."
"The Chanute Regional Development Authority is pleased to be a part of the Economic Recruitment and Development Agreement process and will work towards the best incentive program on both the state and local levels so that American Rebel will get the best start possible in Chanute," said Matthew Godinez, Executive Director with the Chanute Regional Development Authority. "With that in mind, we will be exploring all options with the City of Chanute so that American Rebel can construct their new location successfully and efficiently. In addition, the Chanute Regional Development Authority will be actively working with American Rebel to secure Industrial Revenue Bonds to facilitate construction and heavy equipment needs."
Young's Welding, quality steel fabricators since 1934 and a provider of parts to Bud Ross's Birdview Satellite, will provide sub-assemblies for American Rebel. "Working with Darryn and his team at Young's is a dream come true for American Rebel. We greatly benefit from their many years of steel fabrication experience and the scale of their operation," said Andy Ross.
"From the economic development standpoint, projects where you get to recruit a new business to Chanute plus work with a long standing Chanute business like Young's Welding has been a real pleasure and will be very rewarding for the Chanute community," said Matthew Godinez.
"We're designing a new product line to be built in America in Chanute," said Andy Ross. "Nathan Findley, President of American Rebel Safes, and his design team in Kansas City have created great proprietary designs that we believe our customers will love. And made in America - perfect for American Rebel."

NMRMC Receives $2.6M Investment in Recovery Assistance
In the midst of providing the community with COVID-19 vaccinations this week, Neosho Memorial Regional Medical Center received a boost of another kind. "We are excited," said Anna Methvin, NMRMC Foundation director.
The US Department of Commerce's Economic Development Administration (EDA) announced Thursday that it was awarding a $2.6 million CARES Act Recovery Assistance grant to NMRMC to establish the Southeast Kansas Impact Center for Wellness, Education and Business.
Statements from Kansas Leaders
"The awarding of these grant funds comes with sincere appreciation of our state and local partners in this project. This was truly a group effort and we are honored to have been selected," Dennis Franks, NMRMC CEO, said. 
"The Economic Development Administration is committed to helping communities across the nation implement strategies to mitigate economic hardships brought on by the coronavirus pandemic," said Dennis Alvord, Acting Assistant Secretary of Commerce for Economic Development. 
"The new Southeast Kansas Impact Center for Wellness, Education, and Business will house a workforce training center that will be run in partnership with local businesses and clinic and telehealth facilities that will allow NMRMC to meet rapidly growing telehealth provider needs." "We must use every tool at our disposal to rebuild a healthier, stronger Kansas following the COVID-19 pandemic," said Governor Laura Kelly. "This grant will strengthen the local economy in Chanute and support the telehealth and workforce training needs in southeast Kansas by adding 256 new jobs and $45 million in private investment." 
Other legislators are pleased with the project, too. "This grant is an investment in the people and economy of southeast Kansas, creating hundreds of jobs, improving telehealth services and providing important resources for workforce training," said Senator Jerry Moran, R-Kan. "Thank you to the Neosho Memorial Regional Medical Center for leading the charge on this initiative and the many healthcare providers and local businesses willing to work in partnership to bring this project to a reality. As the lead Republican on the Appropriations Subcommittee on Commerce, Justice, Science and Related Agencies, I will continue to support the ongoing and critical mission of the Economic Development Administration to assist the economic activity of our communities, especially during this pandemic." 
What's to Come
The EDA grant will assist in the demolition of the existing, blighted former tuberculosis hospital located adjacent to NMRMC and the construction of the new Impact Center on the site. This project was made possible by the regional planning efforts led by the NMRMC Foundation and support from Southeast Kansas Regional Planning Commission, which EDA funds to help bring together the public and private sectors to create an economic development roadmap to strengthen the regional economy, support private capital investment, and create jobs. 
Thank You to Those Who Made This Possible
Some of the many people and organizations instrumental in this grant application include Gov. Kelly, Lt. Gov. David Toland, Senator Moran, Former Senator Pat Roberts, the Neosho County Commission, the City of Chanute, Charlie Newell of Orizon AeroStructures, Dan Mildfelt of Community National Bank & Trust, Alison Mih, P.E., Matt Godinez with Chanute Regional Development Authority, Susan Galemore, SEK Regional Planning Commission, Ross Hendrickson, MRH Insurance Group, the NMRMC Board of Trustees, and the NMRMC Foundation, to name a few. 
More About the EDA CARES Act 
This project is funded under the Coronavirus Aid, Relief, and Economic Security (CARES) Act (Public Law 116-136), which provided EDA with $1.5 billion for economic assistance programs to help communities prevent, prepare for, and respond to coronavirus. EDA CARES Act Recovery Assistance, which is being administered under the authority of the bureau's flexible Economic Adjustment Assistance (EAA) program, provides a wide range of financial assistance to eligible communities and regions as they respond to and recover from the impacts of the coronavirus pandemic.
Story originally published by the Chanute Tribune - February 26, 2021